IMPORTANTE
: SE PRORROGA EL PLAZO DE PRESENTACIÓN DE DIBUJOS HASTA EL
15 DE JUNIO.
PRE-POST QUARANTINE DRAWING CHALLENGE
As of recently, a lot of us are seeing a ton of unprecedented change in our lives. It can be in the form of alterations to your appearance, food supplies, or the continuous rearrangement of your bedroom to stay sane.
That's why this drawing challenge is based around the idea of visible changes that present themselves in your current day-to-day life.
That's right, we're challenging all art students to illustrate what this pre / post (as in, after it started) quarantine transformation looks like to you.
This should be portrayed as a diptych, in before and after format, to better display the change.
We encourage you to get creative with your concept!
Remember to share your story in the caption so we can see the ways in which our lives parallel each other's.
Scroll down for submission and prize details, along with how to upload your artwork.
(Text and drawings from the web
www.doodleadicts.com/drawing-challenges/)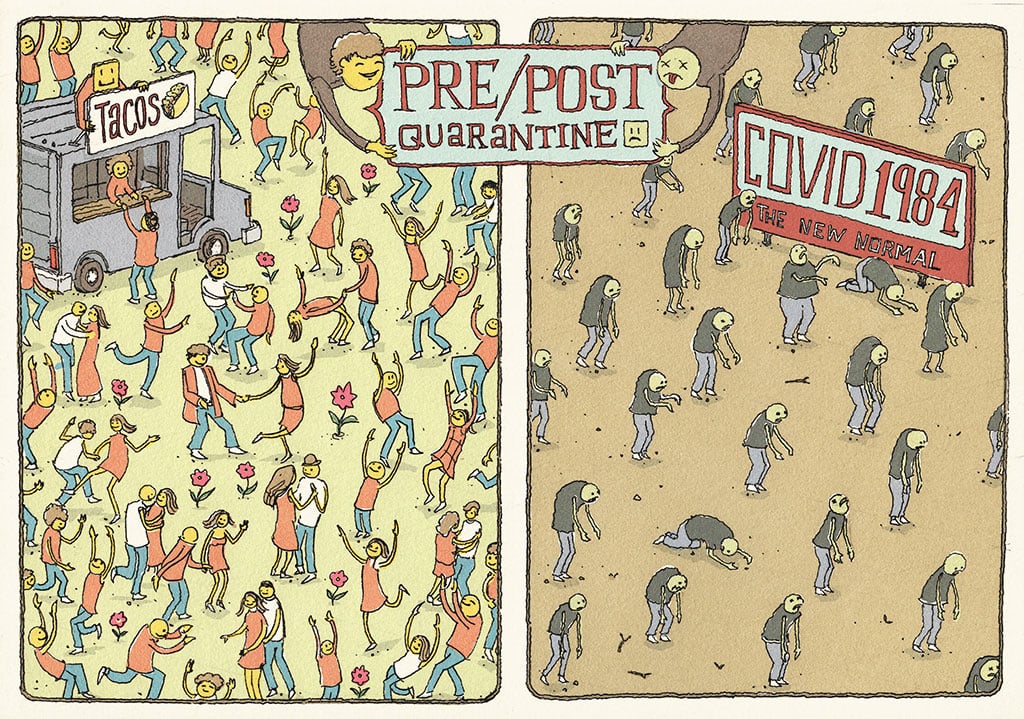 There was a time when life was fun, free, and there was happiness. And then there was COVID-19. Separation. Suspicion. Distrust. Distance. Masks... I long for the old days.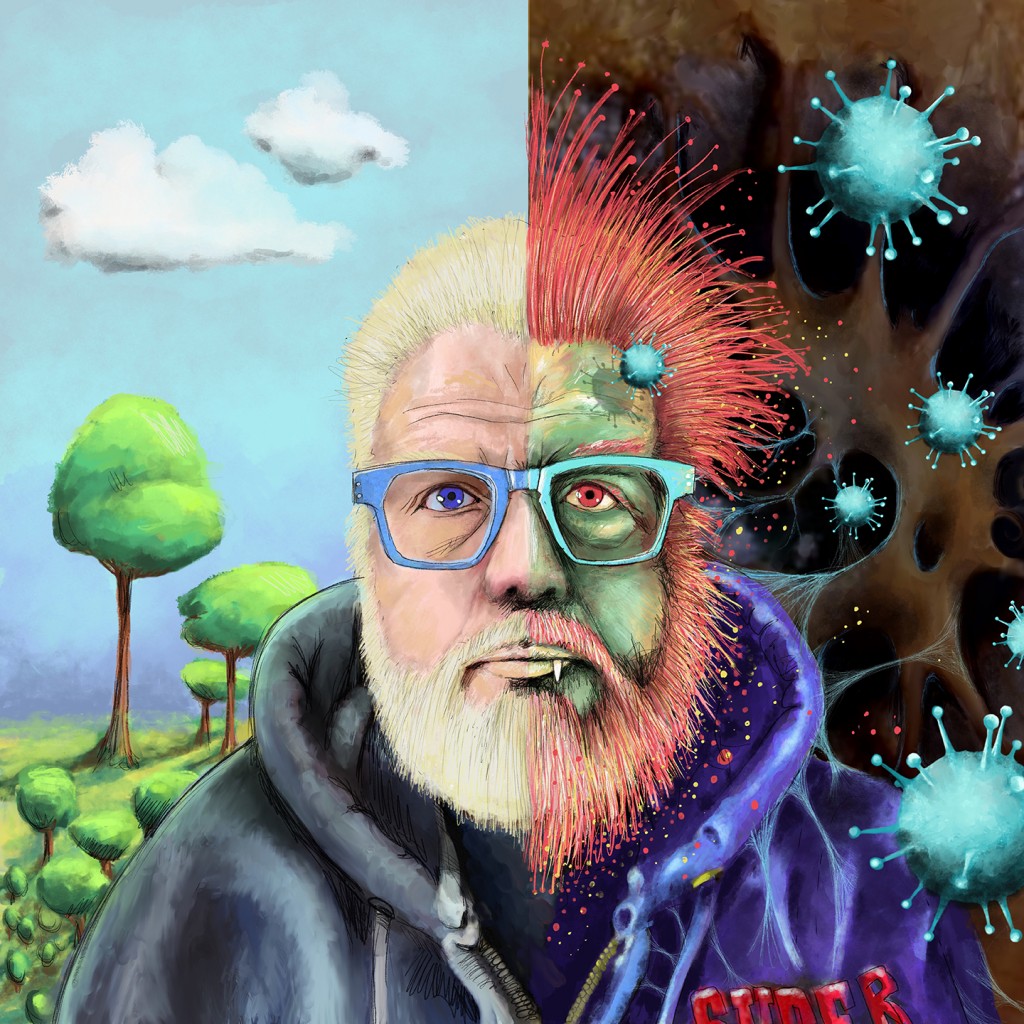 Procreate - my psyche before and after COVID-19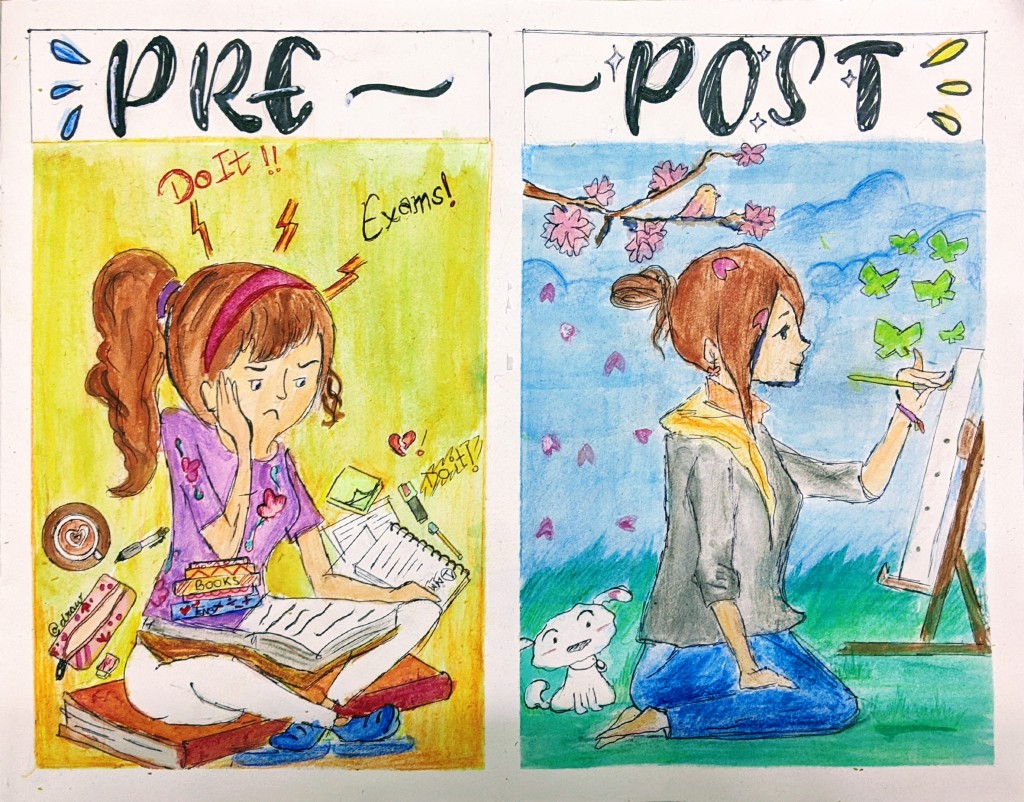 This is a diptych of MY quarantine....well before quarantine (during my exams) I was TOTALLY stressed and tensed 'cause of my exams but after the school closed (which was due to the virus) I had a real benefit because I overcame that stress and got a quality time to spend on my art which was really calming (for me).... Hope you like it:)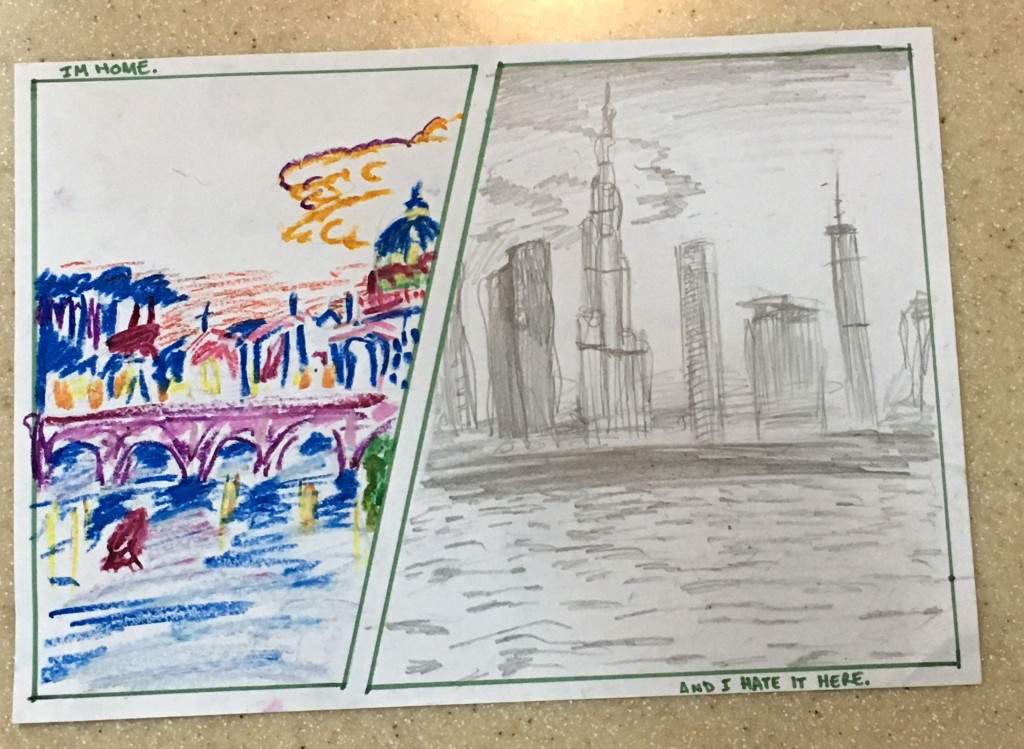 I was at a boarding school in Rome for a year, and it felt like an escape, i made great friends and lived freely (in color) but the virus meant i was to come home to Dubai, where my family lives. It just hurts to be back to this place i was so desperate to leave, its like i barely got a taste of freedom, and i'll never see it again. (or at least until i leave for university in 2 years).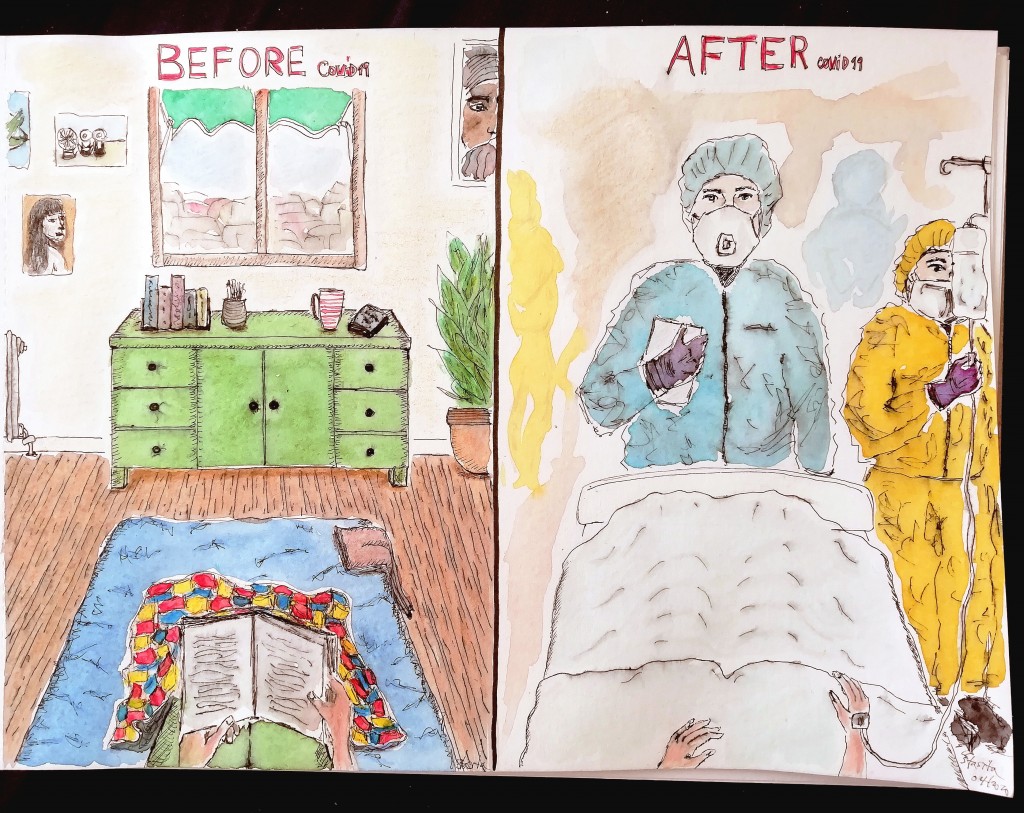 I am actually a Covid patient. I was enjoying my life as this year was nothing but great to me. Spending time with my loved ones, reading books on Sundays etc. Then at the end of March, I became very sick. I had to spent 30hours on the ER floor, as there were no available beds (it was the beginning of this pandemic in Madrid and we were too many in need of medical attention). When I was actually given a bed, I was in a room with ten another patients and four nurses 24/7. I was lucky to get stable enough after a week and continue my treatment at home (I am currently still on a sick leave). The most important thing that I want to say about this, is that everyone was wonderful. Patients were trying to help each other and health workers were not stopping for a minute. Doctors are incredible and hard working, but for me the biggest heroes were the nurses. They had a lot of work with us and they were nothing but wonderful even though they had to wear the crazy yellow spacesuit. That is why I chose to do the after drawing about them and how I remember them. I feel very fortunate to have gotten better thanks to their hard work and the support from my family and friends. We applaud in Spain every day at 20h, to show support and I am very happy to be applauding at my home these days. Stay safe, stay at home.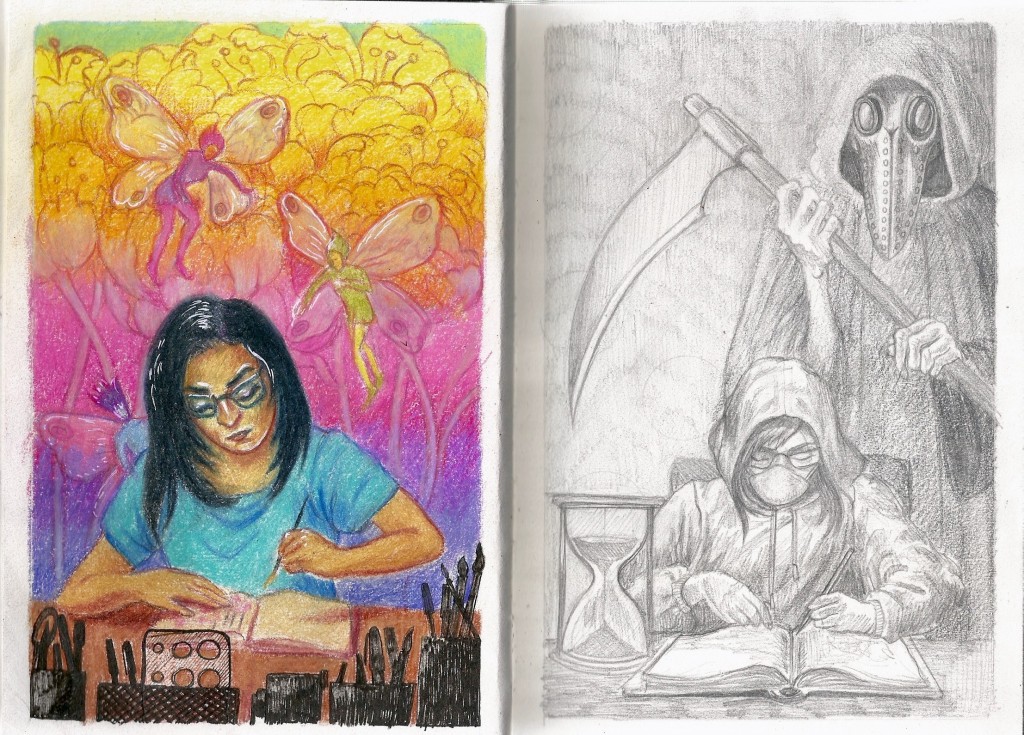 A slightly overdramatic and fatalistic look at the perception of work and life before and during the bizarre times of Covid19.
Submission:
Upload
before June the 15th:
1- 1st and 2nd ESO: to the
Virtual Aula
in CONCURSO DE DIBUJO (Pre-post Quarantine Challenge) Task. Do not forget to include a brief text at the bottom of your drawing, like the examples above.
2- 3rd, 4th and Baccalaureate: send email from your GSuite account to:dpto.dibujo@iesantoniofraguasforges.com
Do not forget to indicate your course group.
3- EVERY PARTICIPANT: Share your drawing (anonymously) in the following PADLET (click on the link) where we can all vote with "likes": CONCURSO DE DIBUJO.
Size and technique:
Free, as long as it is a diptych
(indicating before and after the quarantine).
Prize details: The winners will be exhibited in the High School and published on the School and AFA websites, and there will also be a surprise prize.